Employment & Training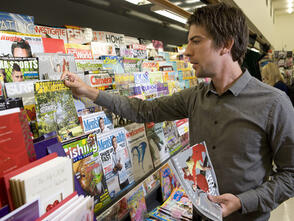 People are the most valuable asset of your business. We can assist Members to up-skill and cross-skill their staff to benefit the business and ensure the skills of their workforce remain up to date.
Careers Options
A wide range of career options are available in the print and packaging industries. Training is completed on the job, often through an apprenticeship. If you are interested in finding out more about a career in print, visit the Competenz website
Workplace Training/Apprenticeships
Employers can access formal workplace training programmes for staff in different areas of their business.
The Communications and Media ITO merged with Competenz on 1 January 2014. Competenz provide a wide range of training options for the print and packaging industries, from industry based technical skills through to generic skills and the Diploma in Print Management.
Print Awareness Courses
This course is ideal for new entrants to the industry, those needing an update on current industry practices, print buyers (commercial or government), advertising agencies, printers, Diploma in Print Management students, or anybody interested in getting the most out of print production.
PrintNZ Seminars & Conference
PrintNZ runs workshops, seminars and a biennial conference, providing Members with the opportunity to learn about key issues affecting business and the industry. Seminar topics include 5S / lean manufacturing, updates to the Employment Relations Act/Holidays Act and workplace training.
For any information regarding the PrintNZ courses, seminars or conferences please email info@printnz.co.nz.