Membership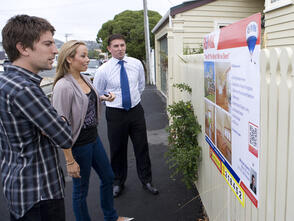 PrintNZ Members can access a wide range of services relevant to their business. Our experienced team works with businesses of all sizes to provide information, advice and practical assistance on issues affecting our Members and our industry.
View our Full range of Services here
"Our Membership is like having a 'lawyer on tap' - anything we could possibly want to know about hiring, firing and rewarding - it's just a phone call away, very reassuring.
"It means that we've been able to carry out the 'scary' tasks with confidence and know that we've done it right." Hinemoa Ransom-Boyd | H& A Design & Print
There are many benefits to becoming a PrintNZ member, for more information on the below benefits or to apply, fill out the 'Apply for Membership' form on the right or email info@printnz.co.nz.
Select from the headings below to read about areas that interest you.
Ensure your business is visible in our Member search facility.
Branding opportunities.
Networking opportunities and events.
Advertising opportunities.
Case study opportunities.
Employment Advice and Legal Benefits
Fast, accurate advice on all human resource issues.
Available on site, online or over the phone. Delivered by industry specialists.
Templates and documentation.
Peace of mind as a member of PrintNZ.
Business Improvement & Training Benefits
Seminars, workshops and a biennial conference on topics of key relevance to the industry.
Access to skills training for your staff through Competenz (Industry Training Organisation).
Regular seminars throughout the country.
Detailed, up-to-date accurate advice, implementation and support on health and safety issues.
Available on site, online or over the phone. Delivered by industry specialists.
Ensure your business complies with legislation.
Up-to date with the lateset legislation changes.
Employee training.
Process manual and templates for sale for members.
Health & safety audits available.
Commercial/Industry Information Benefits
Industry data to help with business planning and decision making.
Benchmarking.
Take the pulse of your business with our Business Healthcheck tool.
PrintNZ builds and maintains key relationships with Government.
Lobbying on behalf of the industry.
Accessing funds to enhance business and industry performance - e.g. in the area of workplace productivity.
Savings
11 CENTS PER LITRE OFF PUMP PRICE AT MOBIL
This is a saving you can make every time you fill up and it comes off the pump price, so you know exactly what you are saving – even when petrol is cheap, it will be even cheaper.
Filling one car up once a week will you save you $10, or $520 per annum. For those of you with fleets of cars/vans/trucks, the savings could be huge.
There is no joining fee, no annual card fees and no transaction fees – just the chance to save money.
To get an application form please contact Matthew John at Mobil by emailing him, matthew.o.john@exxonmobil.com or phone him on 027 839 3817 stating PrintNZ Membership deal.
THE ORDER OF ST JOHN
Special pricing for First Aid courses:
http://www.stjohn.org.nz Use the client code PNZ06151
Special pricing for First Aid supplies:
Use code SJPRTNZ20161
ENVIRO-MARK SOLUTIONS LIMITED
Waiver of the Enviro-mark membership fee of $500.00.
TRUST4SKILLS
Funding available to PrintNZ members for training in all areas within the print and related industries- funding things such as course fees, research, training and seminars.
Visit http://www.trust4skills.co.nz to download an application form.
OFFICEMAX
The offer . . .
Huge Range of Products – over 16,000 in stock products including:
Cleaning & Hygiene products
Kitchen Catering Supplies
Stationery
Specialty Business Papers
Printers / Copiers
Monitors, Mice & Keyboards
Ink & Toner Cartridges
Furniture
First Aid, Safety & Emergency Preparedness Kits
Packaging & Mailing Products
Low prices backed up by the OfficeMax Price Match Promise.* Members receive additional discounts off business accountholder pricing. The discounts vary by product with the average member saving an additional 12% per annum off OfficeMax retail prices (your savings may vary based on the types and quantities of products purchased).
Convenience

Order online or by free phone, free fax or email.
Orders placed by 12.00 noon are usually delivered within 1 to 3 business days
Orders over $50+gst receive free delivery.*
* To view OfficeMax's terms and conditions for delivery and our Price Match Promise, click here.
How to access these benefits . . .
Set up an account - Click this link to apply for a credit account. The online form only takes a few minutes to complete and OfficeMax often have new accounts opened within 24 hours. Simply forward the notification email you receive to printnz@officemax.co.nz and OfficeMax will ensure that your new account is linked to our member pricing.
Already have an account with OfficeMax? Email printnz@officemax.co.nz and OfficeMax will link your account to our member pricing.
SITESAFE
10 per cent off your annual membership of Site Safe www.sitesafe.org.nz Ph 0800 748 372
HEALTH & SAFETY PROCESS MANUAL AND TEMPLATES
If you want to ensure you meet all of your health & safety
compliance requirements, order your manual and ask our
specialists for further implementation assistance today
AT A MEMBERS ONLY REALISTIC PRICE.
To enquire or to order call 0800 654 455 or email info@printnz.co.nz
Through our wealth of knowledge and experience,
our PrintNZ specialists have put together a health and
safety system for you and your staff to use in your
business, making it easy to implement a robust health
and safety programme.
The manuals are now for sale and include:
• The very latest legislation changes
• Templates, documents and forms you need to comply
• Flash drive containing a soft copy version from cover to cover
• Examples of good practice
• Rules, policies, reporting and procedures.
TERMS OF TRADE
Available to members only to purchase for $250 plus GST - a substantial saving to you as these documents cost $2500 plus GST if purchased individually.
Click Here to see what your PrintNZ Terms Of Trade includes and for an application form.
PRINTED IN NEW ZEALAND LOGO
The Printed In New Zealand logo has been developed to encourage PrintNZ Members and their customers to proudly declare their work is exactly what the logo says – Printed In New Zealand.
This logo is only available to our members and incurs a one-off set-up cost of $250.00 plus GST per site to have your PrintNZ member number embedded in the logo. A full set of eps, jpg, png and pdf logos will be supplied.
For an application form Click Here. For further information Click Here.
Support for Specialist Groups
Groups for specific niche sectors of the industry.
Advice and guidance on issues relevant to these groups.
Membership Savings & Fees
From as little as $80.00 per month
click here to download and see.
For a full brochure to see how we can help your business please click here.
To apply for membership of PrintNZ please click here.
For Terms of Trade which comply with the latest legislation.
Click here to download an application form.
PACKAGE INCLUDES
> Shortened Terms of Trade: A4 size perfect for printing
> Extended Terms & of Trade: great for posting online
> Multi-purpose form
> Credit account application
> Client information form
> Quotation form
> Variation form
> Personal/Directors' guarantee and indemnity
> Overdue accounts notice
> 'How to' document explaining theTerms of Trade and guiding you through the process