Membership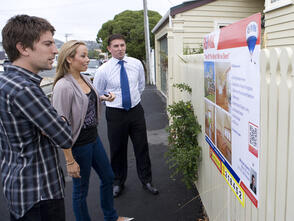 PrintNZ Members can access a wide range of services relevant to their business. Our experienced team works with businesses of all sizes to provide information, advice and practical assistance on issues affecting our Members and our industry.
View our Full range of Services here
"Our Membership is like having a 'lawyer on tap' - anything we could possibly want to know about hiring, firing and rewarding - it's just a phone call away, very reassuring.
"It means that we've been able to carry out the 'scary' tasks with confidence and know that we've done it right." Hinemoa Ransom-Boyd | H& A Design & Print
There are many benefits to becoming a PrintNZ member, for more information on the below benefits or to apply, fill out the 'Apply for Membership' form on the right or email info@printnz.co.nz.
Select from the headings below to read about areas that interest you.
Benefits of Membership
Ensure your business is visible in our Member search facility.
Branding opportunities.
Networking opportunities and events.
Advertising opportunities.
Case study opportunities.
Employment Advice and Legal Benefits
Fast, accurate advice on all human resource issues.
Available on site, online or over the phone. Delivered by industry specialists.
Templates and documentation.
Peace of mind as a member of PrintNZ.
Business Improvement & Training Benefits
Seminars, workshops and a biennial conference on topics of key relevance to the industry.
Access to skills training for your staff through Competenz (Industry Training Organisation).
Regular seminars throughout the country.
Detailed, up-to-date accurate advice, implementation and support on health and safety issues.
Available on site, online or over the phone. Delivered by industry specialists.
Ensure your business complies with legislation.
Up-to date with the lateset legislation changes.
Employee training.
Process manual and templates for sale for members.
Health & safety audits available.
Commercial/Industry Information Benefits
Industry data to help with business planning and decision making.
Benchmarking.
Take the pulse of your business with our Business Healthcheck tool.
PrintNZ builds and maintains key relationships with Government.
Lobbying on behalf of the industry.
Accessing funds to enhance business and industry performance - e.g. in the area of workplace productivity.
Savings on legal fees by accessing PrintNZ expertise can be well in excess of the annual membership fee. (An employment agreement alone will save you approximately $1200.00)
Petrol
Telecommunications
Safety products
Insurance
Electricity
Accreditation programmes
Workplace training
First Aid Training
Site Safe
Support for Specialist Groups
Groups for specific niche sectors of the industry.
Advice and guidance on issues relevant to these groups.
Membership Savings & Fees
From as little as $71.50 per month
click here to download and see.
For a full brochure to see how we can help your business please click here.
To apply for membership of PrintNZ please click here.
For Terms of Trade which comply with the latest legislation.
Click here to download an application form.
PACKAGE INCLUDES
> Shortened Terms of Trade: A4 size perfect for printing
> Extended Terms & of Trade: great for posting online
> Multi-purpose form
> Credit account application
> Client information form
> Quotation form
> Variation form
> Personal/Directors' guarantee and indemnity
> Overdue accounts notice
> 'How to' document explaining theTerms of Trade and guiding you through the process